Official announcement, 2019 Sichuan International Air Show is coming.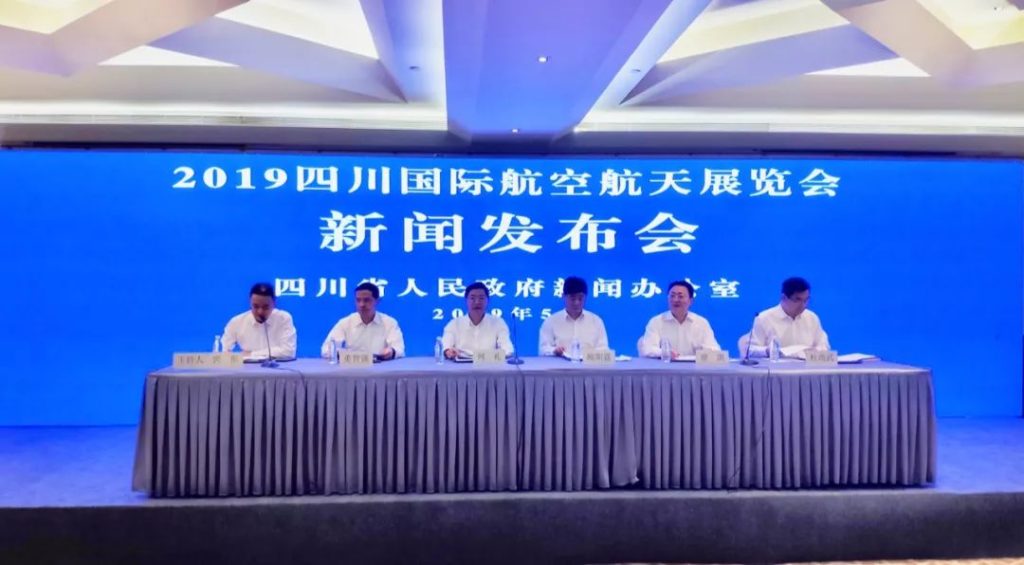 On the morning of May 30th, the Information Office of the Sichuan Provincial People's Government held a press conference for the 2019 Sichuan International Aerospace Exhibition in Chengdu to introduce the preparations and participation of the air show to domestic and foreign media.
Director of 2019 Sichuan International Airshow Organizing Committee, Deputy Secretary of Deyang Municipal Committee, Mayor He Li, Deputy Director of 2019 Sichuan International Airshow Organizing Committee, Vice President of China Civil Aviation Flight Academy, Ouyang Wei, Deputy Director of 2019 Sichuan International Airshow Organizing Committee Director, Dong Zhiqiang, deputy general manager of Sichuan Airlines Group, deputy director of 2019 Sichuan International Airshow Organizing Committee, deputy mayor of Deyang Municipal Government Liao Kai, deputy secretary of Guanghan Municipal Committee, mayor, director of Deyang High-tech Zone Management Committee Du Shangwu attended the conference .
Mayor He Li gave a comprehensive introduction to the preparations and highlights of the current air show. The 2019 Sichuan Air Show will be held from September 29th to October 3rd, 2019 at the Guanghan Branch of the Civil Aviation Flight Academy of China. The exhibition was hosted by Deyang Municipal Government and Sichuan Aviation Group, and hosted by China Civil Aviation Flight Academy, Guanghan Municipal Government and Deyang High-tech Zone Management Committee. The guest country is Italy.
The four major sections of the event content are wonderful

In recent years, all kinds of aerospace exhibitions have been unveiled, which has not only become a grand event for flight enthusiasts, but also a vivid portrayal of the vigorous development of China's aerospace industry.
At the 2019 Sichuan International Air Show, the aircraft program will be expanded to 60 and more than 100 aircraft. It will also be able to achieve "all-weather" flight dynamic performances. Six foreign first-class aerobatic demonstration teams will participate in aerobatic performances, and the international top jet team "Baltic Bees" The volley spreads its wings and cuts through the sky. Three night-time stunt teams dance to the stars, and the four-hour aerobatic show time will make the audience feast their eyes. Global Stars, Pioneers and Aerosparkx. The show consists of four sections, namely, air show and aircraft static exhibition, aerospace theme exhibition, professional forum, parallel activities, etc. A group of "high, fine and sharp" exhibits representing the world's advanced level will be unveiled.
The flight show and the static exhibition of the aircraft – held at the Guanghan Branch Airport of the Civil Aviation Flight Academy of China, invited the world-class jet flight demonstration team and many aerobatic demonstration teams to dance the blue sky. Static display of 90-100 fixed-wing aircraft, helicopters and sports aircraft.
Aerospace theme exhibition – including aerospace image, aerospace technology applications, drones, aerospace science and technology four exhibition areas. Aerospace Image Exhibition: Through the establishment of special guest host country pavilions, key enterprise pavilions, local pavilions, etc., the overall image of Italy, domestic and foreign key enterprises, and main and contractors will be fully displayed. Aerospace Technology Application Exhibition: Highlights Aerospace industry in emergency rescue, medical rescue, aviation training, agriculture, forestry, industry, meteorology, tourism and other fields; drone exhibition: mainly to display leading unmanned aerial vehicles and power plants, control navigation equipment, Mission load, monitoring system, and related products, technologies and solutions in the upstream and downstream of the industry chain; Aerospace Science and Technology Exhibition: Through the popular science experience project, combined with graphic forms, the history of aerospace development, aircraft design, production and flight related knowledge Showcase the outstanding achievements of China's aerospace industry.
Professional Forum – Hosted the Sichuan Aerospace Summit Forum and a series of industry forums, and carried out major activities such as the Sichuan Aviation Industry Investment Promotion Conference and Signing Ceremony, and the Deyang High-tech Zone Navigational Town Planning Conference. At the same time, we will hold 50 industry promotion activities including series of supply and demand meetings, conferences, investment exchanges and product launches.
Parallel activities – including "Sanxingdui Night" business exchange, Sanxingdui flight music show, aerospace culture promotion and other three activities. "Sanxingdui Night" business exchange activities: Inviting national ministries and commissions, provincial leaders, relevant provincial and municipal leaders, guests from the host country, well-known experts and scholars at home and abroad, and responsible persons of well-known aerospace companies to attend the forum to build a platform for political and business negotiations and promote cooperation Exchange; Sanxingdui Flight Music Show: Combine night-time aerobatic performances with light shows and music shows to create an aviation tourism carnival event; aerospace culture promotion activities: show and spread Sichuan with video such as "flash" and "vibrate" The International Air Show will carry out a series of popular science activities such as aerospace knowledge into the campus, into the institution, and into the community.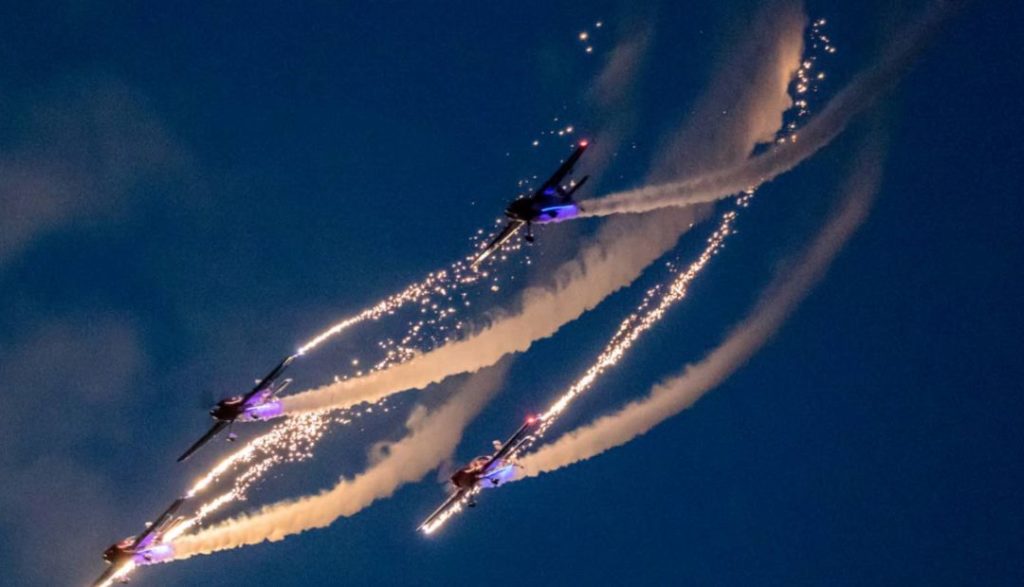 The flight show shows popular science highlights
Sichuan is a major aviation industry province and one of China's important aviation industry bases. The construction of aviation hubs is in the leading position in the western region. In order to further polish the golden signboard of "Sichuan International Air Show", this air show is not only high-end atmosphere, but also has many bright spots and novelty. Many airshow fans and industry insiders have been holding the opening of this event. .
Highlight 1: Dynamic flight incremental upgrade. This year's air show will achieve "all-weather" flight dynamic performance, 6 foreign first-class aerobatic demonstration teams (21 aircraft) to participate in aerobatic performances, international top jet multi-machine stunt team Baltic Bees, cut through the sky, 3 nights The acrobatic performance team dazzled the stars, and the four-hour aerobatic show time made the audience feast their eyes. In addition, the world's top civilian heavy-duty twin-engine helicopter Airbus H225 leads, more than 10 of the most representative models in the field of emergency rescue, heavy transport, high-end business, low-altitude tourism will be displayed.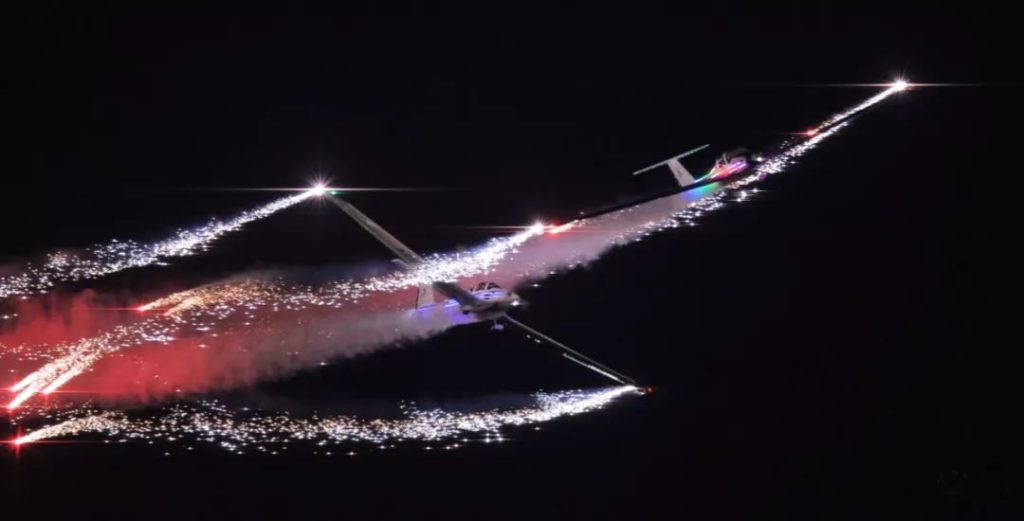 Highlight 2: Static display file upgrade. The number of display aircraft plans will increase to 60 and more than 100 aircraft. Airbus, ATR, AVIC, China Airlines, Sichuan Airlines, Chengdu Airlines and other well-known domestic and foreign aerospace companies will be unveiled. The new business jet theme exhibition area will be added, and international mainstream business machine manufacturers will be introduced to increase the interactive experience of on-board visits and on-site communication with crew members to enhance the interactive nature of the exhibition.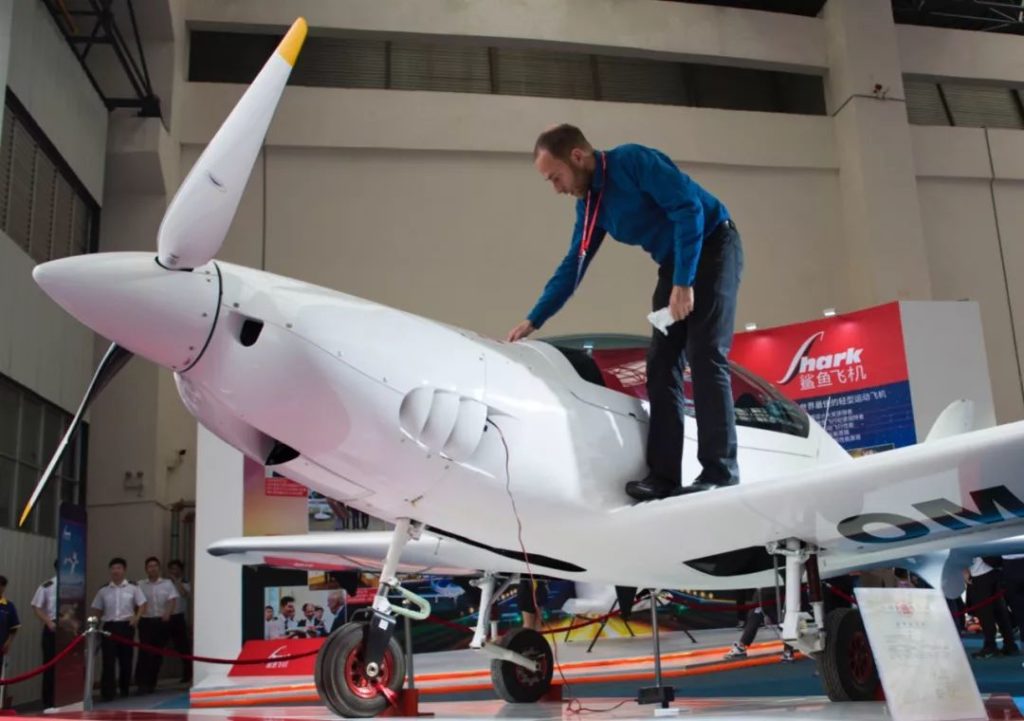 Highlight 3: The theme pavilion is clearly positioned. Invested 300 million yuan to build a new exhibition center of Deyang High-tech Zone, with a total exhibition area of ​​35,000 square meters. It will plan a number of theme pavilions such as local pavilions, guest country pavilions, key enterprise pavilions, and aerospace technology application pavilions. . In order to increase the interactive science of the exhibition, a 4000-square-meter aerospace science museum will be planned to bring together more than 20 aerospace science popularization projects.
Highlight 4: The series of events is wonderful. On the public day of the current air show, three aerobatic demonstration teams will perform aerobatics, fireworks and light shows accompanied by music. At the same time, the ground supporting laser, symphony, special rock and other performance activities, the "classic aesthetic" and "fresh stimulation" fusion, presents a dreamy audio-visual feast. In addition, this year's air show will also hold a series of cultural activities such as aerospace culture training camp and aerospace science popularization campus, which will greatly promote the popularization of aerospace culture.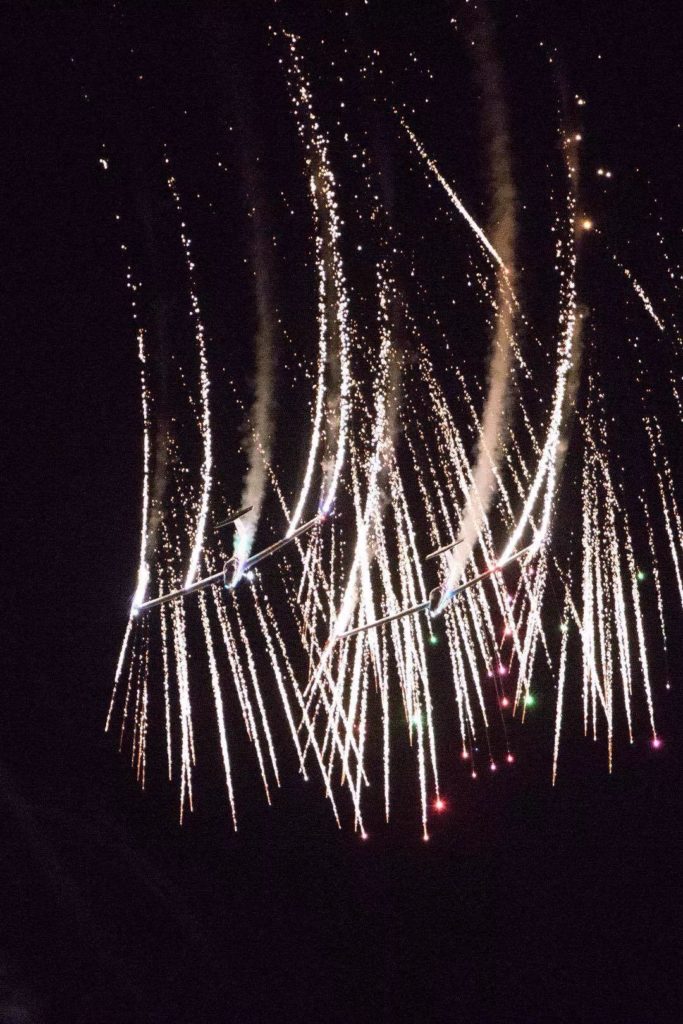 Smart service makes the viewing experience more comfortable
The successful hosting of the first Sichuan International Air Show in 2017 took the lead in setting up a comprehensive international aerospace industry exchange and cooperation, trade negotiation and exhibition platform in the central and western regions. Since the launch of this year's air show, Guanghan City, as the host city, has focused on "high exhibition specifications, high professional level and high audience satisfaction", increased infrastructure investment, and strived to provide visitors with multi-level services and a more comfortable view. Exhibition experience. Compared with the previous air show, four "doubled" and two "overall upgrades" were realized.
Four "doubled": First, the size of the exhibition hall has doubled. The new air show center of this year's air show will set up 7 major theme pavilions with an exhibition area of ​​35,000 square meters, an increase of 17,000 square meters from the previous session. Second, the road traffic has doubled. Newly built and renovated and expanded the surrounding roads by 10.3 kilometers, which are widened from 2 lanes to 4 lanes or 6 lanes. Third, the parking space has doubled. It plans to build 9 special parking lots open to the public, with a parking area of ​​700 mu, more than 12,000 private parking spaces and more than 300 parking spaces for buses. Fourth, the reception capacity has doubled. It plans to add 100 buses to carry out the cycle ferry service, and open more than 10 direct lines to and from Chengdu and Deyang, and can receive 80,000 tourists every day.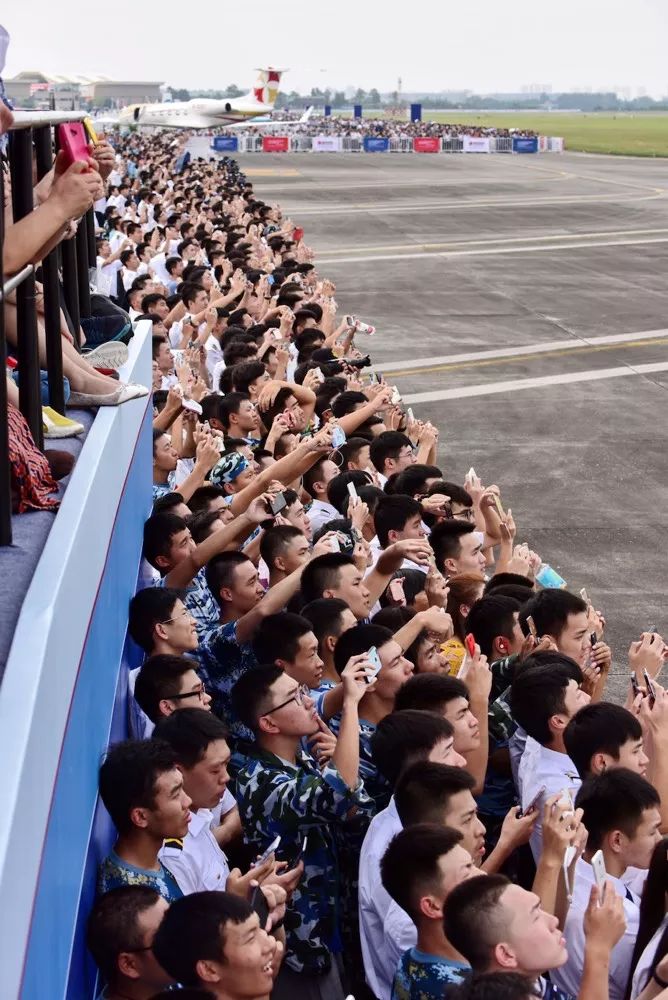 Two "comprehensive upgrades": First, the level of intelligence has been comprehensively improved, and the development of a smart ticket management system will realize online ticket purchase, self-service ticket collection, and intelligent ticket inspection, which can meet 30,000 people per hour. Visitors can enjoy free flights. Show real-time information, process arrangement, venue introduction, voice explanation and other smart services. Second, the level of protection will be comprehensively upgraded. 80 communication base stations in the surrounding areas will be added and expanded, and 5G signals will be opened to ensure smooth communication.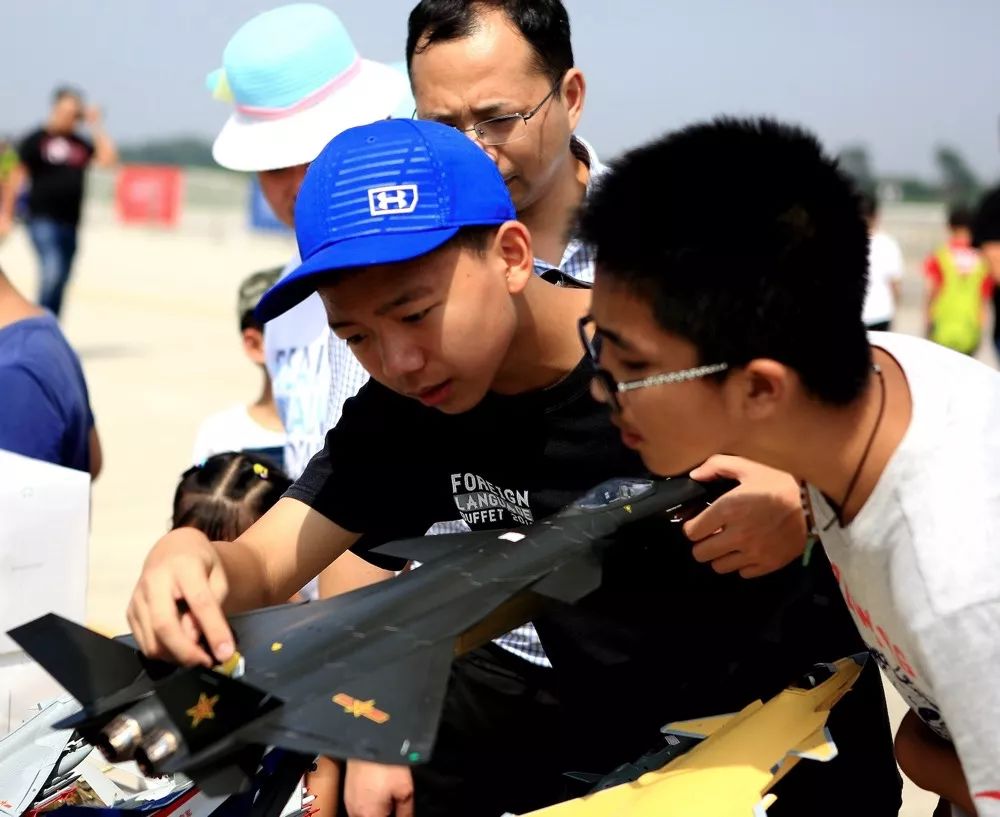 Leverage the air show to take off the wings of the navigation industry
The aerospace industry is one of the symbols of the comprehensive national strength of big countries and an important support for economic and social development. Sichuan Province is a strong aerospace province. It is the first pilot province in the country to carry out cooperative management of low-altitude airspace. Aviation and gas turbines are one of the key development industries for the construction of "5+1" modern industrial system in the province. As an important meeting point and support point for the national "Belt and Road" initiative and the "Yangtze River Economic Belt" development strategy, Sichuan has significant advantages in aviation cultural exchange, business cooperation and industrial development. Deyang is a major technology equipment manufacturing base in China. It is accelerating the creation of the capital of equipment manufacturing. As one of the leading industries in the high-end equipment manufacturing industry in the city, the general aviation industry has initially formed a set of "R&D, manufacturing, training, maintenance and sightseeing". A complete industrial chain.
The holding of an international aerospace exhibition is not only a demonstration of the overall advantages of the Sichuan navigation industry, but also a window to expand the opening up. It is also a implementation strategy for the implementation of the "four-way expansion, five-zone synergy", "four-way expansion, and global opening" of the provincial party committee. To promote the major measures to cure the Xingchuan River to a new level. Deyang is grabbing the historical opportunity of the development of general aviation, and is committed to cultivating the Sichuan International Air Show as another well-known brand in China's aerospace industry after the Zhuhai Air Show, and to take the wings of the development of Sichuan and Deyang aviation industry.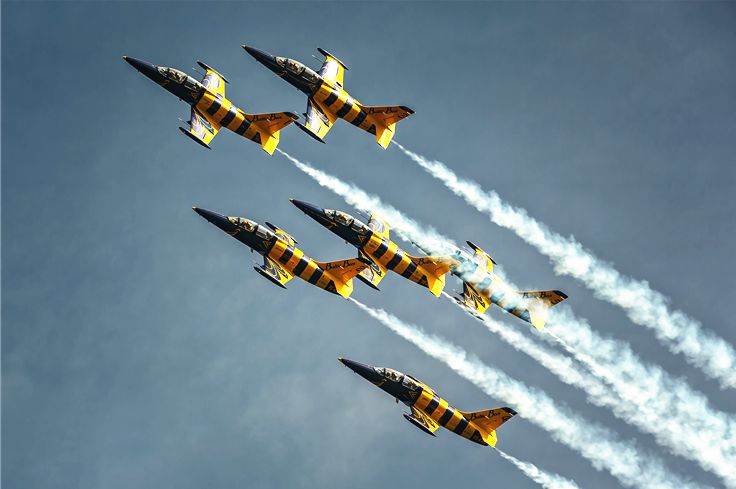 Blue Sky gathering, the four seas invite friends! Director of the 2019 Sichuan International Airshow Organizing Committee, deputy secretary of the Deyang Municipal Party Committee and Mayor He Li said at the press conference that we adhere to the positioning of "large-scale, high-level, international and professional" and are committed to 2019 Sichuan International. The air show has become an important platform for industry authorities, local government departments, civil aviation administrations, domestic and foreign aerospace industry manufacturers, suppliers, operators, investment and financing institutions, experts in navigation, and aerospace enthusiasts. It has become an influential comprehensive aerospace specialization exhibition in China. We look forward to: Meet with you in Sichuan, meet Deyang, experience the beauty of aerospace, experience the rhythm of colorful humanities, and witness the uniqueness of Sichuan International Air Show!